As leaders in the egg processing industry, Newburg Egg starts from the best source.
Our daily deliveries of farm fresh eggs are carefully monitored for freshness and quality. Newburg Egg products undergo an advanced pasteurization process for health and safety. This ensures an extended shelf life of 60 days for liquid eggs, and 90 days for hard boiled eggs. We follow a rigorous production schedule, with the meticulous oversight of quality assurance professionals.
Our number one priority for packaging and shipping is safety and convenience. Newburg Egg's assortment of containers ensure a safe, clean product that is easy to use. And we coordinate our delivery schedules to best accommodate your schedule.
The result is the eggs you want, how you want it, and when you want it.
On Site Lab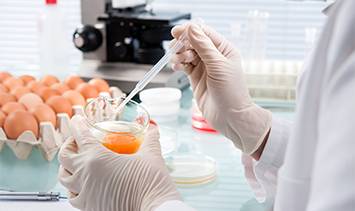 Newburg Eggs oversees the entire egg production process, from laying to shipping. Our on-site lab monitors each product to immediately test for potential problems. This on the spot testing allows us to effectively supervise food safety, extended shelf life and safe handling procedures.
Certification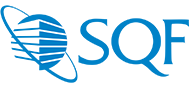 1,566,000

Eggs processed this month

5,896

Containers exported this month

15,589

Hard eggs cooked this month